From a Simple Quantity Checker – Amzpecty's value proposition to Amazon sellers becomes credible when real customers speak up about the benefits of this latest Amazon tool.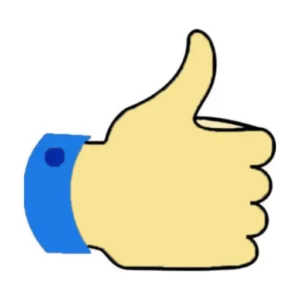 1. It's a huge time saver.
 "Amzpecty has a button to download the results to a spreadsheet. On listings with a lot of competition it's a huge time saver."  – Beer-Mug
"This just saved me a TON of hours a month in my auditing process." – Roger T.
The 999 method of checking competitors' quantity on hand becomes outmoded with the advent of a quantity-checking tool. There is no more time wasted in doing the tedious task of checking all competitors' offer quantities and prices one by one because all these figures can be displayed in a matter of seconds. Amzpecty can show the seller's position relative to all other sellers in terms of price and stock availability. Looking into the competition's quantities and prices can hint to the seller how much one needs to offer to be in the top spot.
2. It helps sellers make good judgment calls.
"I got this extension a couple of months ago and overall it is helpful for my business. Being able to see how much inventory is available on a particular item helps me to make good judgment calls. " – Betty C.
Before making purchasing decisions, retailers would want to know which products have good saleability and the best quick way to do it is to check all competitors' quantity on hand and quantity sold for a period of time. Looking at the daily quantities sold of each product listing can furnish Amazon sellers with information about the best and fast-selling products. Forecasting inventory stock levels and sales can be more effective by tracking the daily supply and demand quantity per product listing and exporting the data using a quantity tracking tool. A seller can then make better demand estimates which allow him or her to seize the sales opportunity ahead of others. Understanding the sales trend can also provide the seller with a heads-up on when to restock and adjust prices.
3. It gives sellers the biggest advantage.
"Thanks for the read, number 6 [Win the Buy Box!] seems to definitely be the biggest advantage!" –  Andrew M.
With the use of a quantity-checking tool, a seller is able to foresee competitors' stockouts. Before a supply shortage happens, a vendor can position a product's price one or two steps higher than the Buy Box's current price. When Buy Box competitors run out of stock, right then and there, the Buy Box placement is passed on to the remaining seller. The seller can then reap optimum profits when one's Buy Box turn comes. A quantity tracking tool such as Amzpecty does not only provide the seller an advance warning of an impending overall supply shortage, it also assists the vendor in determining the daily demand needed in calculating the reorder point and buffer stock quantity to ensure steady sales velocity the moment it wins the Buy Box.
4. It is an indispensable e-business tool.
"My favorite app for running my e-commerce business is Amzpecty. I couldn't imagine running my business without it." – Rob H.
"Simple, nice and useful tool" – Janaka M.
Needless to say, this powerful little tool helps Amazon sellers manage their product listings in the fastest and the most convenient way. Facts about competitors' stock quantity available and sold are no longer hidden from plain sight. No more running one's e-business half-blind with the quantity and price tracking software installed in one's browser. This extension provides all the quantity and price information of all sellers per product listing at the sellers' fingertips. Amzpecty goes beyond the reputation of being a simple quantity checker, it becomes a must-have sourcing tool for every e-business owner.