As an Amazon seller, using tools to increase sales or profit margin is one way to go. Amzpecty is an amazing Amazon seller tool that can help you manage your Amazon business and increase sales. With Amzpecty, you can make data-driven inventory decisions, analyze your sales rank, and get detailed insights into your Amazon business with no obligation. In this blog post, we'll discuss using Amzpecty to increase your Amazon FBA sales and maximize your profit margin.
Amazon FBA: How Do I Make More Money?
When it comes to Amazon FBA, one of the most important things you can do is increase your sales. However, increasing your sales isn't easy – it takes time, effort, and a lot of hard work. That's where Amzpecty comes in. Amzpecty is a powerful tool that can help you increase your visibility and sales on Amazon.
Amzpecty Solutions Suite is an Amazon seller tool that allows you to track various aspects of your Amazon FBA business. This includes visibility, average customer ratings, and competitor pricing and activity. You can boost your profits by understanding what's driving customer abandonment and using the right strategies to fix it.
Here Are Some Tips On How To Increase Amazon FBA Sales Using Amzpecty:
You can collect sales trend values for the last 60 days with Daily Product Snapshot Web App
See the best-selling Amazon sellers' product quantity and items with a high number of positive reviews.
With Amzpecty Browser Extension, you can easily collect product data in just one click. Other sellers' prices, available quantities, and stock levels will all be displayed.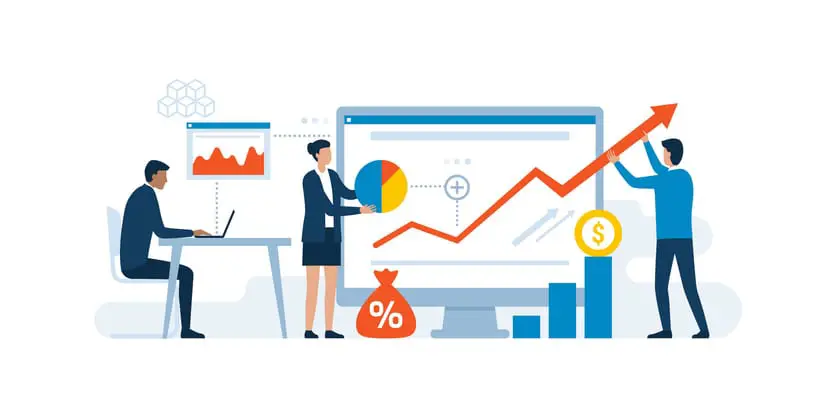 How Can Amazon Increase Profit Margin?
Regarding Amazon FBA, it's important to understand the sales process and how to optimize pricing and sales to increase profits. Amzpecty can help you with your strategies and decisions to stay ahead of the competition and maximize your profits. Below, we will outline some of the key features Amzpecty offers regarding Amazon FBA sales.
First and foremost, Amzpecty is a browser extension that provides an overview of your competitors' current Amazon FBA sales and inventory levels. You can also use this information to set short-term and long-term goals for your business – knowing exactly where you want to be is crucial for success.
Another great feature of Amzpecty is its profit calculator. This tool allows you to determine how much money you can make on each item in your inventory, helping you optimize pricing and increase profits overall. In addition, Amzpecty provides market insights based on competitors' prices and stock levels so that you can make informed decisions about where best to invest your marketing resources.
Another important aspect of running an Amazon FBA business is product visibility. Using Amzpecty's product analysis tool, you can see which products are performing well (and which aren't) and make necessary changes accordingly. You can also use customer reviews and product page feedback to gauge customer sentiment – understanding what works (and what doesn't) is essential for long-term success with Amazon FBA selling.
Finally, using Amazon Advertising & Sponsored Ads is a great way to reach more customers who are likely interested in what you offer – without breaking the bank! By taking advantage of these powerful tools, you can quickly achieve results without spending hours online researching different campaigns or setting up automated bidding systems.
How Can Amzpecty Help Amazon Sellers?
There's no question that Amazon is the dominant player in the online marketplace. In fact, according to eMarketer, Amazon will control nearly half of all US retail sales by next year.
This skyrocketing success has led to many Amazon sellers looking for ways to increase their sales. One great way to do this is through Amzpecty – a leading Amazon seller product research tool for Amazon FBA analytics. Amzpecty Solutions Suite's browser extension offers a limited free trial for 15 days with absolutely no obligation.
Amzpecty provides sellers with valuable insights into their product listings and pricing that can help them make informed decisions about their business. This includes determining which products sell best, analyzing pricing data to find profitable niches, and monitoring competitor activity for early warning signs of market changes. It shows Amazon seller quantity easily. Amzpecty provides detailed reports that help you make strategic decisions about your product listing and pricing strategy.
If you're an Amazon seller looking to increase your profits, Amzpecty is a must-have toolkit!
Why Should You Use Amzpecty To Manage Your Inventory?
It can be difficult to keep up with stock and pricing changes when selling products on Amazon. Amzpecty makes this process much easier by providing detailed analytics that allows you to make better decisions about your products.
Using these amazon seller tools, you can easily monitor the performance of your product listings by viewing detailed metrics such as average order value, sold items, and customer reviews. This information will help you to make informed decisions about how to price and market your products. Amzpecty also provides detailed analytics for each market category you sell in, giving you a full bird's eye view of your inventory across all markets.
By automating the inventory research process, you can focus more on marketing and other business aspects while ensuring that your product listings are up-to-date and accurate. With Amzpecty, you never need to worry about missing important updates or changes by gathering the latest product insights in just one click.
Conclusion
Amzpecty is an invaluable tool for any Amazon FBA seller looking to increase their sales and maximize profits. It provides sellers with detailed analytics, market insights, and pricing data to help them make better product listings and pricing decisions. With Amzpecty, you can easily track sales performance, monitor competitor activity, optimize your listings for better search engine results, and much more! Therefore, if you are looking for ways to boost your Amazon FBA sales and increase your profit margin, Amzpecty is the perfect tool to help you do that.